November 15, 2016 | WiSH Vineyards Blog | Susan Hayes
WiSH Vineyards Featured in Hidden Hills Magazine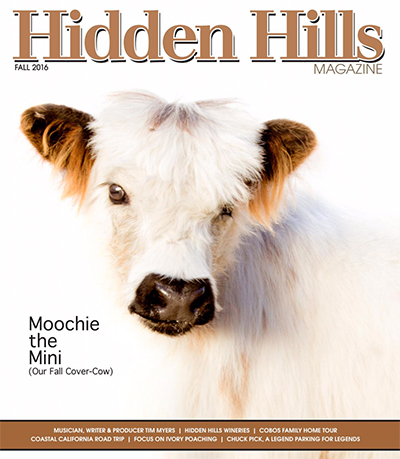 American wine educator Kevin Zraly hit the nail on the head when he asked and aswered the question that's plagued all would-be winemakers for centuries, "How to you make a small fortune in the wine business? Start with a large fortune." It's funny, but true. So what exactly is it that drives people to get into winemaking when financial risk is such a necessary part of the recipe for success? One would have to have a never-ending supply of the other key ingredient, passion. We spoke with some of Hidden Hills' most talented vintners, Susan and Bill Hayes, Deb and Marc Spellman, and Ofer Shepher, and discovered, they have that passion by the barrel full.
To see Susan and Bill Hayes' Wish Vineyard you would hardly believe it used to be a pasture of barley and oats. The Hayes' moved to Hidden Hills 25 years ago and spent the next decade raising their family. After the children were grown, Bill and Susan were certain that they weren't going to have horses and so they decided to rededicate that portion of their property.
>> Above is an excerpt from Susan Campbell Cross' article published in the Fall 2016 edition of Hidden Hills Magazine.
CLICK HERE to read the full, on-line article or Download a .pdf version.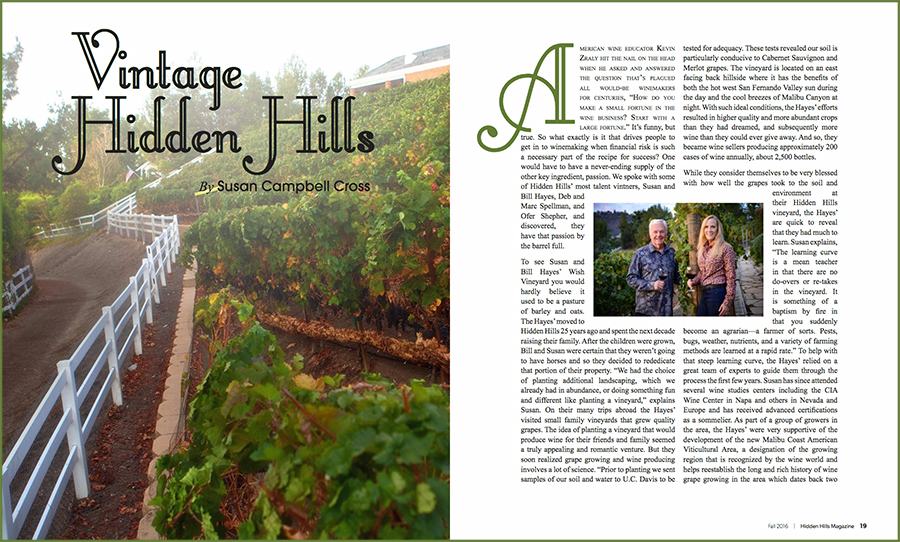 Comments
Commenting has been turned off.