August 1, 2021 | WiSH Vineyards Blog | Your Friends at WiSH Vineyards
August Update from WiSH Vineyards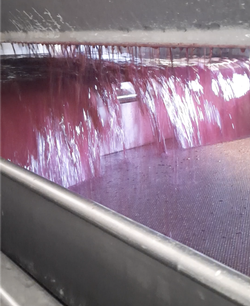 It's bottling time again and you know what that means! There will be another new, fine WiSH wine to sample soon. Here is a picture of this season's grapes being "pressed" in preparation for the delicious goodness to come.
This month on our social media pages, we'll be sharing some creative ideas from people who turned old wine barrels into incredible furniture and other useful things.
We'll feature a flower arrangement that incorporates edible grapes with instructions on how to duplicate it yourself.
We're continuing our WiSH Vineyards 2021 Get Out and Hike Challenge this month. It doesn't matter where you hike. The important thing is to get out and enjoy the fresh air and get some exercise. We'll feature a hike along the gorgeous Potomac River in Washington D.C.
Don't forget the Perseid Meteor Shower this month. It peaks on August 11-12. It will be a perfect time to lay out under the stars with a bottle of WiSH wine!
Cheers!
Comments
Commenting has been turned off.