July 1, 2021 | WiSH Vineyards Blog | Your Friends at WiSH Vineyards
July Update from WiSH Vineyards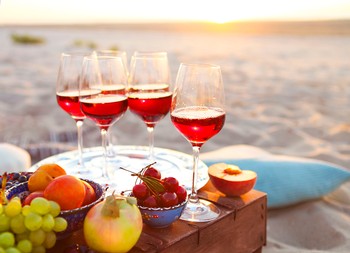 Looking out over our ever-scenic vineyard landscape is a beautiful and peaceful respite from the news of the human toll of the historic pandemic. Now that the pandemic is under better control in the U.S., we expect many of you will be traveling for family reunions and other joyous occasions in the coming year. WiSH Vineyards will be there with you in spirit, and we hope you will include WiSH wine as you toast to a brighter future.
Speaking of a bright future, July is national picnic month! On our social media pages this month, we'll tell you about a fun location for a picnic in Malibu. Spoiler alert… it involves goats!
We'll also feature a fun and practical set of magnetic wine glass charms. They're great for parties, or you might like to make a gift of them to a wine lover in your life. We'll tell you where you can find the set.
Our Wish Vineyards 2021 Get Out and Hike Challenge continues this month. We'll be spotlighting a gorgeous hike northwest of San Francisco in Point Reyes National Seashore.
Cheers!
Comments
Commenting has been turned off.