It's harvest time once again at WiSH Vineyards!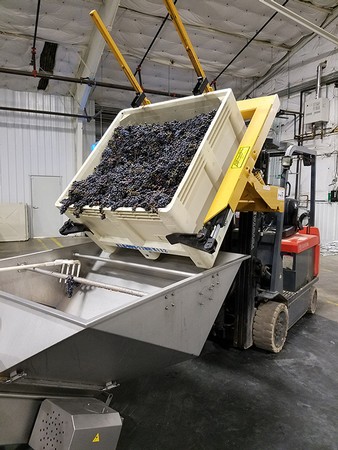 As we head into the gift giving season, think about gifting a WiSH Wine Club membership! Your gift recipient will receive 8 hand-picked bottles of fine wine, food pairings and wine notes, and much more. Shop for a WiSH Wine Club at www.wishvineyards.com/Wine-Club

In case you missed last month's article on our social media pages about how to create the perfect wine cellar in your home, the link is https://porch.com/advice/how-to-create-the-perfect-wine-cellar. The article covers what to consider when designing and building a wine cellar, how to maintain a wine cellar, and best practices for storing wine.

On our social media pages this month, we'll be featuring a news article that details a 20-year scientific study on the effect of drinking alcohol on cognition. The results are surprising! We're issuing a new road trip challenge, this time to Split Rock Lighthouse in Minnesota. The scenic lighthouse is perched atop a 130 foot cliff overlooking Lake Superior. We'll point you to a fascinating article about the implementation of robotic bartenders that is already happening in bars around the globe. Let us know what you think about it. Do you think it's something that will broadly and permanently transform the bartending industry? How do you feel about being served by a non-human?

Don't miss our Halloween sale beginning on October 30 and ending at midnight on October 31. Save 20% off WiSH wines and get free shipping! Watch for the promo code later this month on our Facebook, Instagram, and Twitter pages.

Happy Halloween!

Cheers!
Bottling of our WiSH 2018 Meritage wine is taking place now! Look for it soon in our online store.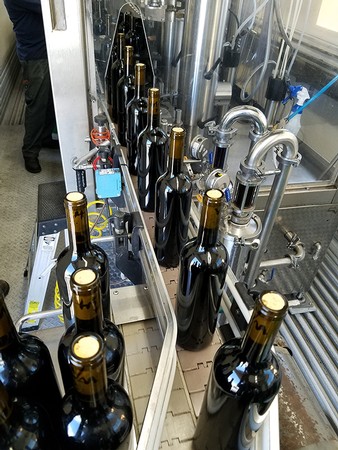 An interesting fact about Wish Vineyards is that we're situated in a southern California mountain range which was formerly part of Native American Chumash land. The Chumash Indians have lived along the southern California coast for at least 13,000 years! Today, the tribe numbers about 5,000.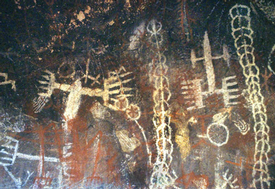 Many California city names, including Simi Valley and Malibu, are of Chumash origin.

The name "Chumash" is believed to mean "bead maker" or "seashell people." The Chumash people were also at one time known for their basket weaving, fishing, and whaling skills. They navigated the Pacific Ocean in canoes, and they performed religious ceremonies in caves along the coastline. They decorated the walls of the caves in bright colors. Some Chumash cave paintings are still visible today.

Speaking of caves, road trips are popular during the present pandemic, and we'll be featuring a National Park on our social media pages that has some spectacular caverns to explore. Check it out, plan a visit, and don't forget to pack the WiSH Wine!

Happy first day of fall on September 22nd!

Cheers!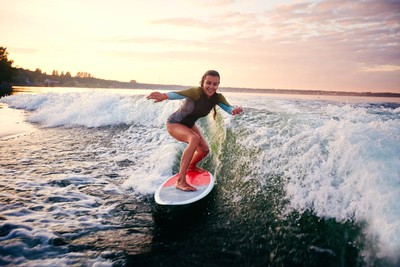 Some old-timers may still think of surfing as a male-dominated sport, but while Gidget was blazing the surfing trail on TV in the 1960's, surfboard manufacturers were building lighter weight surfboards and more and more women began participating in the sport. Big name surf shops have helped propel the careers of professional women surfers with sponsorships. Here in Malibu, women continue to blaze their own trails on the waves alongside the men.

It's bottling time once again in the vineyard. Expect another superb vintage of WiSH wine soon!

On our social media pages this month, we'll be featuring some fun, stemless wine glasses with a built-in aerator fountain! We'll show you where you can buy them. Virtual wine tasting parties are all the rage, and we'll point you to some great advice for hosting your own wine tasting party.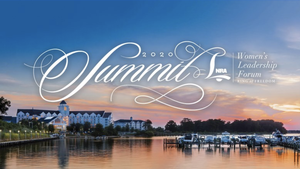 Women are invited to join us at the 7th Annual NRA Women's Leadership Forum Summit, to be held at the Hyatt Regency in Cambridge, Maryland on October 8-11, 2020. Learn more about this event at https://www.nrawlf.org/events/2020/2020-summit/

Meanwhile, we hope you enjoy the rest of your summer!

Cheers!