Malibu lost about 470 homes in the devastating Woolsey fire that began on Nov. 8, 2018. The fire burned 97,000 beautiful acres. A year after the fire, local architects, engineers, sustainable builders, off-the-grid professionals, and fire prevention specialists are still helping business owners and homeowners remodel and rebuild. We're fortunate that our vineyards escaped the wrath of the fire. Our hearts go out to our neighbors to the north and in other nearby areas who are being impacted by the current fires.

Our grape harvest occurred on October 23rd. You can see that it's a rare grape that doesn't get plucked from its vine.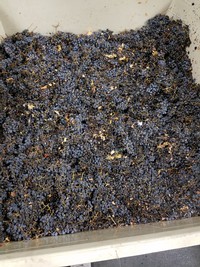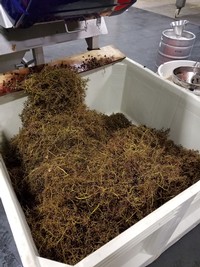 Here are a few pictures that show the equipment we use for harvesting.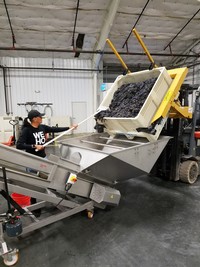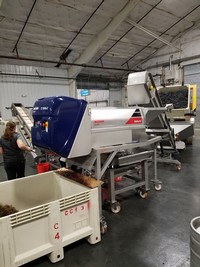 Only the finest grapes will do for WiSH Wine! Here, our staff carefully ensures that every grape selected for winemaking meets our high standards.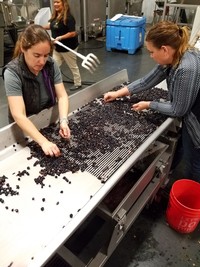 Stay tuned to our social media pages this month. We'll be featuring a pretty darn cute dog bed made from half a wine barrel. We'll show you where to find it.

We also highlight a story about how wine almost made it onto Skylab's menu for astronauts in the 1970's. The public found out about it and put the kibosh on that plan!

Happy Veteran's Day to you on November 11, and a big shout out to Bryan, WiSH Vineyards owners Bill and Susan's son, for his outstanding military service.

Also, a very Happy Thanksgiving to everyone! Follow our Facebook, Twitter, and Instagram pages for a special Thanksgiving promo code this month.

Cheers!
Santa Monica Mountain's famous Backbone Hiking Trail has reopened since the Woolsey fire. This trail near Malibu, for those unfamiliar with it, is 63 miles long and features beautiful wildflowers. It's rated as difficult. The trail is open year round and horses are welcome.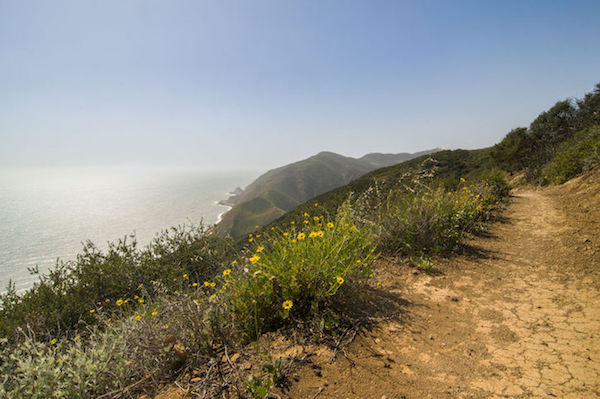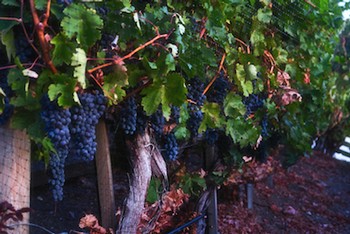 It's abnormally cold in the vineyard for this time of year, so harvesting is delayed for a week or so. We expect to begin harvesting sometime during the week of October 7!

Follow our social media pages this month for an interesting article about a medieval French hospital that literally relied on their own vineyard and wine cellar for their "pharmacy." We'll also show you a fun party trick and tell you about the oldest winery in the world.

Don't miss our two-day Halloween sale coming up on October 30th and 31st. Watch for that special promo code later this month. If you're ready for wine right now, visit our wine shop here.

Cheers!
Here in Malibu, the Santa Monica Audubon Society hosts a free, guided, birdwatching walk at Malibu Lagoon State Beach each month. The Belted Kingfisher, Western Sandpiper, Caspian Tern, Marbled Godwit, and the Whimbrel are just a few of our water birds you can spot in the area. The lagoon is located at a point where Malibu Beach meets the ocean. The birds bring the lagoon to life.

The Hidden Hills Fiesta is taking place near Wish Vineyards in the west San Fernando Valley on Saturday, September 14 from 4:00 - 10:00 pm and Sunday, September 15 from 6:00 - 8:30 pm. The Fiesta has something for everyone, including a chili and cornbread cookoff, a wine booth, an art show, an exotic car show, a parade, craft beer, a carnival, and much more!

Later this month from September 27-29, join like-minded women from around the country in a relaxed, retreat setting for the Women's Leadership Forum Summit in San Antonio. Hear from pro-Second Amendment political leaders, NRA leaders, and grassroots activitists. Make new friends and help protect our Constitutional freedom. Registration is still open. If you're interested in going, visit https://www.nrawlf.com/events/2019/2019-summit/

In Vineyard news, we recently unveiled our brand new website design to enhance the look, feel, and functionality of our site.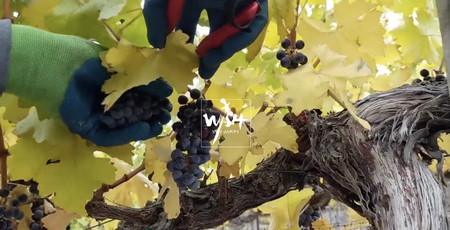 We'd love to hear your feedback!

Check out our social media pages this month for a refresher course on how to set an informal table, including where to place a wine glass. We're also featuring a great book by John Briscoe called, "Crush: The Triumph of California Wine." We'll point you to where you can find a copy of it.

Happy Labor Day on Sept. 2!

Cheers!