Here in Malibu, the Santa Monica Audubon Society hosts a free, guided, birdwatching walk at Malibu Lagoon State Beach each month. The Belted Kingfisher, Western Sandpiper, Caspian Tern, Marbled Godwit, and the Whimbrel are just a few of our water birds you can spot in the area. The lagoon is located at a point where Malibu Beach meets the ocean. The birds bring the lagoon to life.

The Hidden Hills Fiesta is taking place near Wish Vineyards in the west San Fernando Valley on Saturday, September 14 from 4:00 - 10:00 pm and Sunday, September 15 from 6:00 - 8:30 pm. The Fiesta has something for everyone, including a chili and cornbread cookoff, a wine booth, an art show, an exotic car show, a parade, craft beer, a carnival, and much more!

Later this month from September 27-29, join like-minded women from around the country in a relaxed, retreat setting for the Women's Leadership Forum Summit in San Antonio. Hear from pro-Second Amendment political leaders, NRA leaders, and grassroots activitists. Make new friends and help protect our Constitutional freedom. Registration is still open. If you're interested in going, visit https://www.nrawlf.com/events/2019/2019-summit/

In Vineyard news, we recently unveiled our brand new website design to enhance the look, feel, and functionality of our site.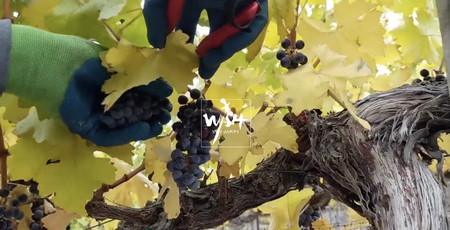 We'd love to hear your feedback!

Check out our social media pages this month for a refresher course on how to set an informal table, including where to place a wine glass. We're also featuring a great book by John Briscoe called, "Crush: The Triumph of California Wine." We'll point you to where you can find a copy of it.

Happy Labor Day on Sept. 2!

Cheers!
Summer brings lots of fun things to do in and around Malibu like the Wheels & Waves car show hosted by Malibu's own Fireball Tim. The show takes place on August 18th and features a variety of classic, muscle, and custom vehicles.

Here at the vineyards, it's our busy bottling time. Later this month, we'll be posting some interesting videos of the bottling assembly line production process on our Facebook, T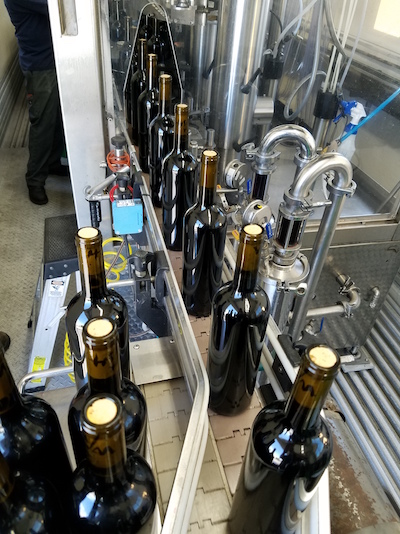 witter, and Instagram pages. It's quite amazing to see the bottles lumbering into single file on the assembly line in preparation for filling, and the WiSH wine corks being dropped into the bottle necks afterwards.

Some other things to look for on our social media pages this month... We'll be featuring a fun wine bottle opener that's in the shape of a handgun. Pull the trigger to open a wine bottle and then place it back in its "holster" for recharging! We'll show you what it looks like and where to get one.

August is a great month for a romantic picnic with a bottle of WiSH wine, so we included a suggestion to plan a surprise nighttime picnic for someone special in your life.

We also feature an interesting article about the 7 oldest wines in the world!

Our Labor Day sale begins August 28th, so look out for a special promo code on our Facebook, Twitter, and Instagram pages around that time.

Cheers!
Each year we come up with a new phrase for our bottle. Please help us come up with a unique phrase for our 2017 Meritage wine, and win a bottle of our Wish wine!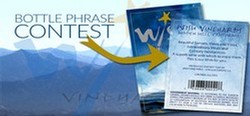 Contest Eligibility: Contest participants MUST live in a state in which we are licensed to ship in order to enter and win the prize (To see states we ship to visit: www.wishvineyards.com/Wine-Shop/shipping) and be at least 21 years of age to enter.

Contest Details: Each person who enters a phrase to be added to the back of our 2017 bottles will be entered to win one (1) bottle of our 2016 Cabernet Sauvignon. Submit your phrase to info@WishVineyards.com.

Contest Dates: The contest begins May 15th, 2019, and the last day to enter is Wednesday, June 12th. On June 13th, the WiSH team will announce our top three (3) favorite phrases to the WiSH Facebook page: https://www.facebook.com/wishvineyards/ for the Facebook community to choose the winning phrase! From June 13th through June 16th WiSH will hold an online Facebook poll, and the phrase with the most votes wins! The winner will be announced and notified by June 17th & the prize will be mailed to our winner.