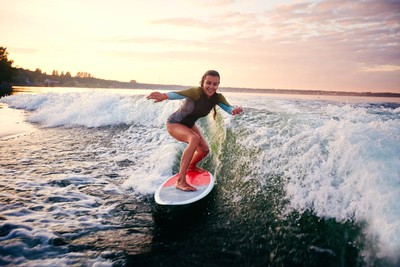 Some old-timers may still think of surfing as a male-dominated sport, but while Gidget was blazing the surfing trail on TV in the 1960's, surfboard manufacturers were building lighter weight surfboards and more and more women began participating in the sport. Big name surf shops have helped propel the careers of professional women surfers with sponsorships. Here in Malibu, women continue to blaze their own trails on the waves alongside the men.

It's bottling time once again in the vineyard. Expect another superb vintage of WiSH wine soon!

On our social media pages this month, we'll be featuring some fun, stemless wine glasses with a built-in aerator fountain! We'll show you where you can buy them. Virtual wine tasting parties are all the rage, and we'll point you to some great advice for hosting your own wine tasting party.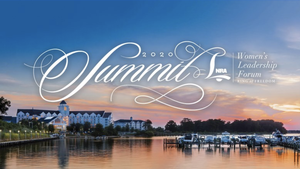 Women are invited to join us at the 7th Annual NRA Women's Leadership Forum Summit, to be held at the Hyatt Regency in Cambridge, Maryland on October 8-11, 2020. Learn more about this event at https://www.nrawlf.org/events/2020/2020-summit/

Meanwhile, we hope you enjoy the rest of your summer!

Cheers!
If shopping is your cup of tea, Malibu's Country Mart is lots of fun. It's located a stone's throw from the beach, and many of the stores you won't find anywhere else. There are about 75 boutique shops and plenty of cafes and restaurants where you can enjoy a leisurely meal.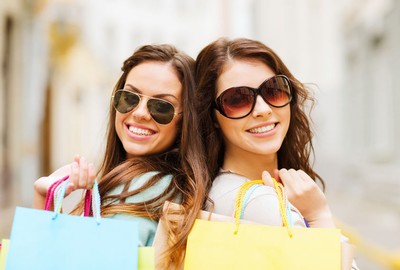 July 1 is the last day to take advantage of our 4th of July sale. Use code REDWINEBLUE for 20% off plus free shipping sitewide.

On our social media pages this month, we're featuring a classy, houndstooth wine tote. We'll tell you where you can get one. We're also featuring a book called "Shoot." It was written by Julie Golob, seven-time gold winner of the Ladies Steel Challenge World Speed Shooting Championship. We'll point you to where you can pick up a copy of the book.

Happy 4th of July!

Cheers!
Possibly the most idyllic oceanfront spot in all of Southern California is the site of the Adamson House. It was constructed at a point where the Malibu Creek meets the Pacific Ocean. The site was originally inhabited by native Chumash Indians. The Rindge family acquired the land and built the Adamson House in 1929. The house contains most of the Rindge family's original furnishings and is now a museum that is open to the public. The house incorporates one-of-a-kind craftsmanship with Spanish and Moorish influences. Take a tour of it some day.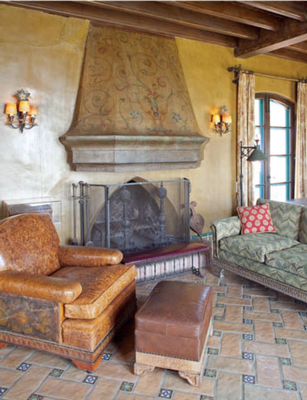 Meanwhile, in the WiSH Vineyard, we're expecting a big growth push on the berries this month, leading to the start of veraison - the color change of the grapes that signals ripening.

This month on our social media pages, we're featuring an elegant, origami-inspired wine bottle gift wrap idea that's perfect for the bride and groom on your list. Also, don't miss our 4th of July Sale. Look for a promo code later this month.

We hope you get to see some spectacular fireworks to celebrate America's Birthday. Don't forget Dad on Father's Day. Maybe he would enjoy the gift of a WiSH wine club!

Cheers!