In the vineyard on this May 1, 2020, with the rosebushes in full bloom, the birds singing, and the grapevines looking so lush, it's hard to believe anything could be amiss in the world. We're thinking of all those who are suffering as a result of COVID-19. Here's wishing a cure is found and a happy normal is restored soon.

In the meantime, we're offering an incredible deal on WiSH wine throughout the month of May. All of our wines are on sale for $24.99 per bottle this month (essentially half off). This offer also includes free shipping to any state where we are legally permitted to ship wine! Visit our social media pages for the special promo code, and click here to shop and purchase wine.

As for the crew at WiSH Vineyards, we're keeping busy with routine maintenance in the vineyard, such as replacing end posts and tightening the wires that guide the vines.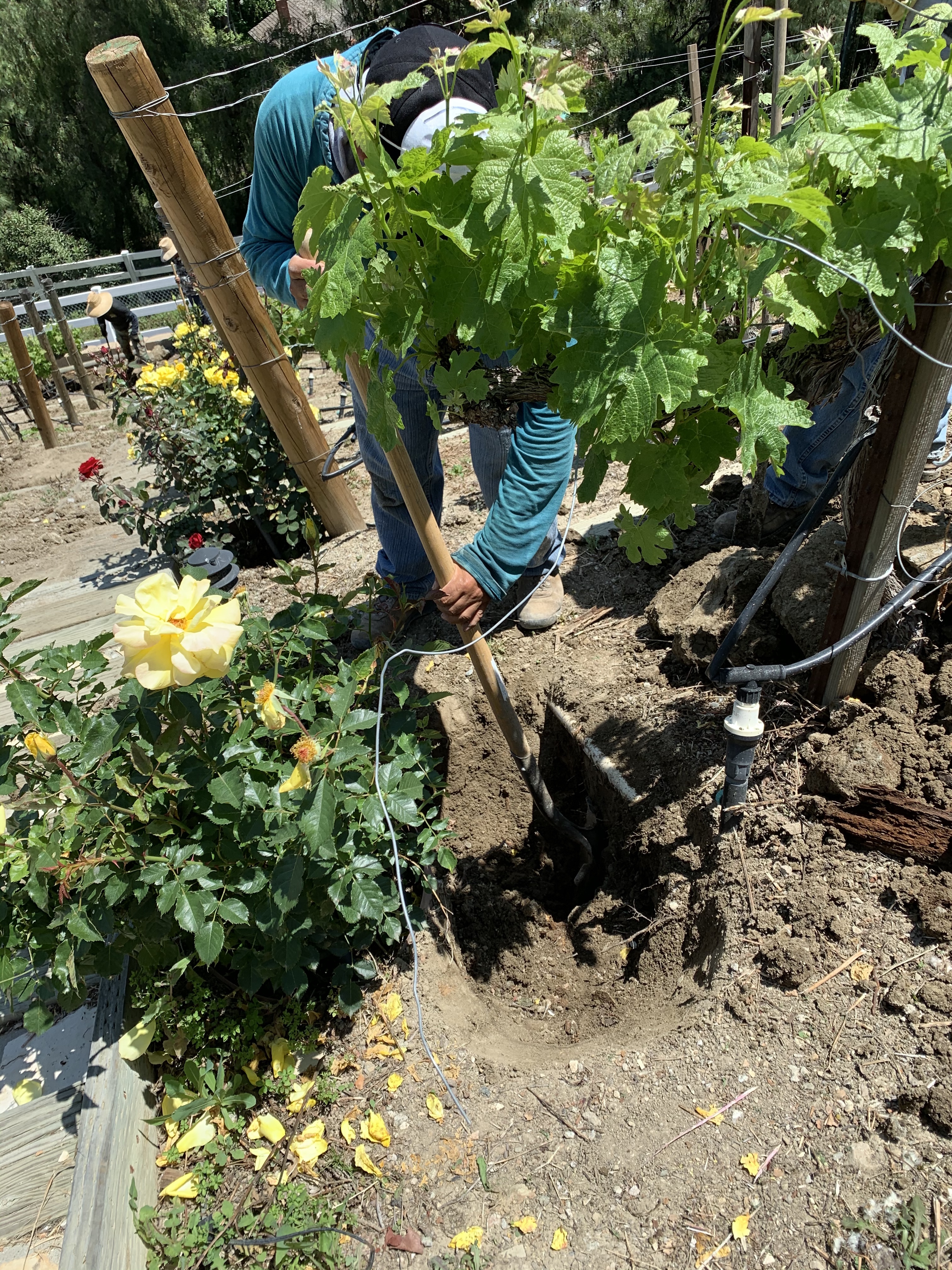 This month on our social media pages, we'll help you gear up for a back-to-the-beach (or pool) party by pointing you to some fun, shatterproof, floating wine glasses. We'll show you where you can find them.

We're also featuring an article about a message in a bottle from 1906, and an origami-inspired idea for gift wrapping a wine bottle.

A great big thank you to all those who entered our bottle phrase contest. We enjoyed reading all your submissions, and we're delighted to print Jamie Enriquez's winning phrase on our 2018 Meritage bottle labels: "Pour WiSH wine through them all; Winter, Spring, Summer, and Fall."

Cheers!
Each year we hold a contest to come up with a new phrase for our latest wine bottle label. Please help us come up with a unique phrase for our 2018 Meritage label and win a bottle of WiSH wine!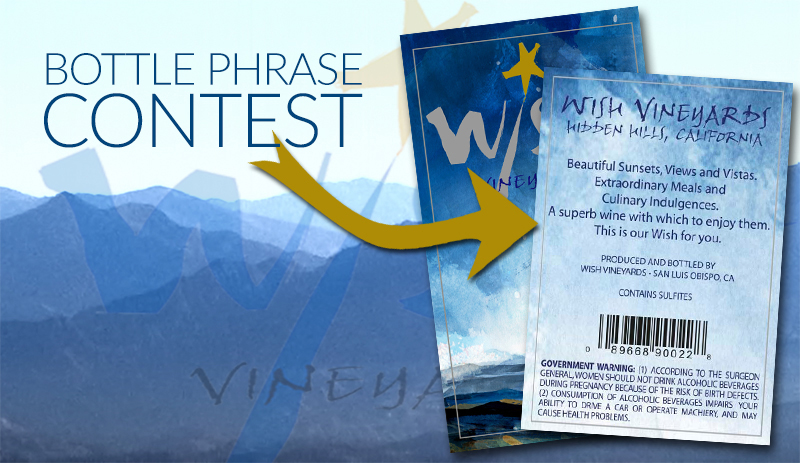 Contest Details: Each person who enters a phrase to be added to the back of our 2018 Meritage bottles will be entered to win one (1) bottle of our 2018 Meritage. The selected phrase will be included on our 2018 Meritage bottle, and the contestant whose phrase is selected will also win one (1) bottle of our 2018 Meritage!

How to Enter: Enter the contest by emailing your bottle phrase to info@wishvineyards.com or by posting your bottle phrase as a comment to the Bottle Phrase Contest post on our Facebook or Instagram pages:

Contest Dates: The contest begins April 6, 2020, and the last day to enter is April 17, 2020. On April 20th, the WiSH team will announce our top three (3) favorite phrases to the WiSH Facebook page: https://www.facebook.com/wishvineyards/ for the Facebook community to choose the winning phrase! From April 20th through April 25th, WiSH will hold an online Facebook poll, and the phrase with the most votes wins! The winner will be announced and notified by April 27th and the prize will be mailed to our winner.

Contest Eligibility: In order to enter and win the prize, contest participants must be at least 21 years of age and must live in a state in which we are licensed to ship. To see the states we ship to, visit: http://www.wishvineyards.com/Wine-Shop/shipping.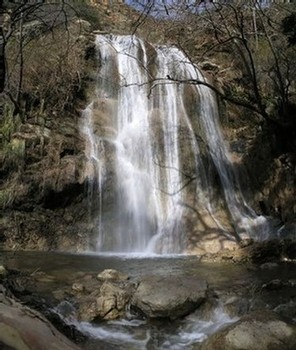 If you enjoy hiking, Malibu's Escondido Falls is an easy, 4-mile hike with a beautiful, three-tiered waterfall as a reward. The first mile of the trail takes you through the Malibu hills, and then you'll be in the foliage and crisscrossing several small creeks. Once you reach the cascading falls, you can hike to one or all three of the tiers. The top tier alone is 150 ft!

WiSH Vineyards is kicking off our Fifth Annual bottle phrase contest on our Facebook and Instagram pages this month. Submit the winning bottle phrase for our 2018 Meritage label and win a bottle of WiSH wine! Stay tuned to our social media pages for details about this upcoming contest.
Also on our social media pages this month, we'll be featuring a fascinating book about a highly controversial 1985 auction of wine allegedly owned by Thomas Jefferson. It's called "The Billionaire's Vinegar" by Benjamin Wallace. We'll show you where you can find a copy.

Look for a special WiSH Vineyards Easter promo code on our Facebook, Twitter, and Instagram pages on April 8th.

Happy Easter from WiSH Vineyards! Cheers!