In Malibu, December is a month when you might spot a California gray whale making its migratory path along the coast. An adult gray whale can reach 46 feet in length and weigh up to 35 tons! Gray whales migrate up to 12,000 miles each year between the Arctic seas in the north and the lagoons of Mexico in the south.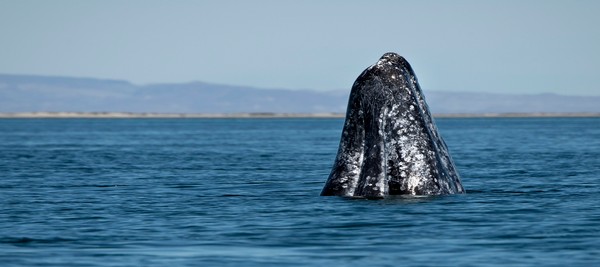 Here in the vineyard, we're preparing to transfer our latest vintage of wines into barrels for aging!

Speaking of barrels, check out our social media pages this month. We'll be featuring a clever wine barrelhead sign that can be personalized for your wine aficionado friends and family who are hard to buy for. We'll point you to where you can buy them. We'll issue a new WiSH Wine Road Trip Challenge to a place where you can spend Christmas in Old World German style right here in the U.S. We'll also be sharing 10 wine party game ideas you can plan for your next party. Remember to order WiSH wine ahead of time for the party! Our Christmas sale on wine later this month will be a great time to stock up. Look for the promo code on our Facebook, Instagram and Twitter pages.

A very Merry Christmas to all!

Cheers!
We completed this year's harvest. It's always a busy and exciting time at WiSH Vineyards.

If you've never visited Point Dume State Beach on the coast of Malibu, it's characterized by a long bluff that juts out into the Pacific Ocean and affords beautiful views of the Palos Verdes Peninsula and Santa Catalina Island. You might even catch sight of a whale. Point Dume is a popular spot for rock climbers and beachgoers.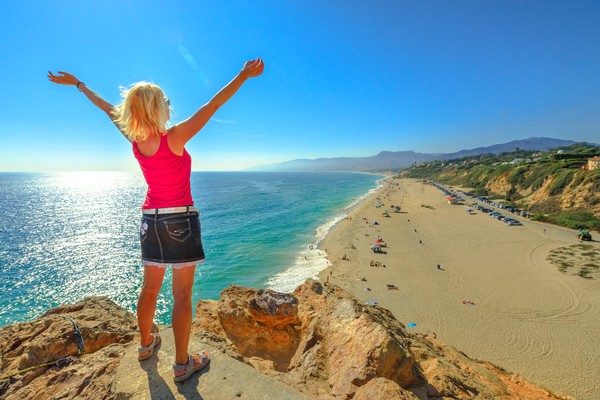 Check out our Wish Vineyards social media pages this month. We'll be featuring a video about wine coopers. If you've never heard that term, a wine cooper is a person who is specially trained to produce wine barrels. The trade has been around for centuries, and it's super interesting to see and learn about what goes into their training and what the wine barrel production process involves.

Happy Veteran's Day on November 11 to all of our national veteran heroes. Also, a very Happy Thanksgiving to everyone!

We have several fantastic sales occurring this month. Look for our Thanksgiving, Black Friday, and Cyber Monday Sale announcements with their special promo codes later this month on our Facebook, Twitter, and Instagram pages.

Cheers!
It's harvest time once again at WiSH Vineyards!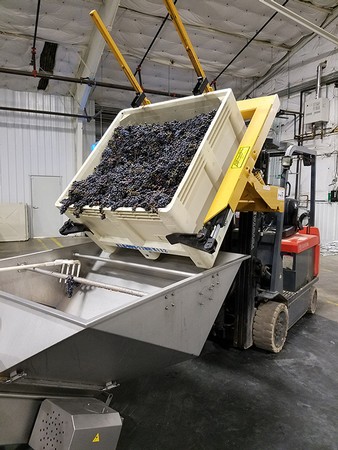 As we head into the gift giving season, think about gifting a WiSH Wine Club membership! Your gift recipient will receive 8 hand-picked bottles of fine wine, food pairings and wine notes, and much more. Shop for a WiSH Wine Club at www.wishvineyards.com/Wine-Club

In case you missed last month's article on our social media pages about how to create the perfect wine cellar in your home, the link is https://porch.com/advice/how-to-create-the-perfect-wine-cellar. The article covers what to consider when designing and building a wine cellar, how to maintain a wine cellar, and best practices for storing wine.

On our social media pages this month, we'll be featuring a news article that details a 20-year scientific study on the effect of drinking alcohol on cognition. The results are surprising! We're issuing a new road trip challenge, this time to Split Rock Lighthouse in Minnesota. The scenic lighthouse is perched atop a 130 foot cliff overlooking Lake Superior. We'll point you to a fascinating article about the implementation of robotic bartenders that is already happening in bars around the globe. Let us know what you think about it. Do you think it's something that will broadly and permanently transform the bartending industry? How do you feel about being served by a non-human?

Don't miss our Halloween sale beginning on October 30 and ending at midnight on October 31. Save 20% off WiSH wines and get free shipping! Watch for the promo code later this month on our Facebook, Instagram, and Twitter pages.

Happy Halloween!

Cheers!