May 1, 2021 | Your Friends at WiSH Vineyards
May Update from WiSH Vineyards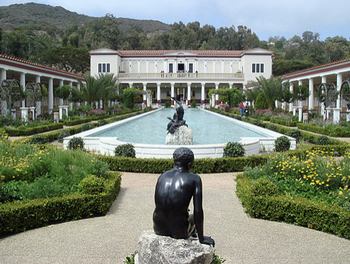 Near Malibu in the Pacific Palisades is the Getty Villa. Built in 1974 by oil tycoon, J. Paul Getty, the Getty Villa is a replica of the Villa of Papyri, which is considered to be one of the most luxurious houses built in the ancient Roman town of Herculaneum. The Getty Villa houses a collection of 44,000 Greek, Roman, and Etruscan antiquities dating as far back as 6,500 BC. Plan a visit sometime.
Here in the WiSH vineyard, our vines are showing off their abundant greenery thanks to the weather and careful attention they receive.
On our social media pages this month, we're continuing our Wish Vineyards Get Out and Hike challenge with a feature on a trail in Boulder, Colorado. If scaling rocks is your bailiwick, this hike is for you! We'll also tell you about a neat mobile app that helps improve your wine tasting skills. Also, be on the lookout for a special Mother's Day promo code coming up soon on May 4th.
Congratulations to all the 2021 grads this month!
To you we say, cheers!
Comments
Commenting has been turned off.