September 2, 2019 | WiSH Vineyards Blog | Your Friends at WiSH Vineyards
September Update from WiSH Vineyards
Here in Malibu, the Santa Monica Audubon Society hosts a free, guided, birdwatching walk at Malibu Lagoon State Beach each month. The Belted Kingfisher, Western Sandpiper, Caspian Tern, Marbled Godwit, and the Whimbrel are just a few of our water birds you can spot in the area. The lagoon is located at a point where Malibu Beach meets the ocean. The birds bring the lagoon to life.
The Hidden Hills Fiesta is taking place near Wish Vineyards in the west San Fernando Valley on Saturday, September 14 from 4:00 - 10:00 pm and Sunday, September 15 from 6:00 - 8:30 pm. The Fiesta has something for everyone, including a chili and cornbread cookoff, a wine booth, an art show, an exotic car show, a parade, craft beer, a carnival, and much more!
Later this month from September 27-29, join like-minded women from around the country in a relaxed, retreat setting for the Women's Leadership Forum Summit in San Antonio. Hear from pro-Second Amendment political leaders, NRA leaders, and grassroots activitists. Make new friends and help protect our Constitutional freedom. Registration is still open. If you're interested in going, visit https://www.nrawlf.com/events/2019/2019-summit/
In Vineyard news, we recently unveiled our brand new website design to enhance the look, feel, and functionality of our site.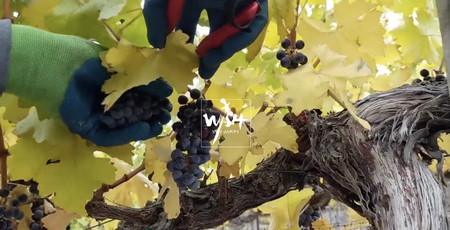 We'd love to hear your feedback!
Check out our social media pages this month for a refresher course on how to set an informal table, including where to place a wine glass. We're also featuring a great book by John Briscoe called, "Crush: The Triumph of California Wine." We'll point you to where you can find a copy of it.
Happy Labor Day on Sept. 2!
Cheers!
Comments
Commenting has been turned off.