October 1, 2020 | WiSH Vineyards Blog | Your Friends at WiSH Vineyards
October Update from WiSH Vineyards
It's harvest time once again at WiSH Vineyards!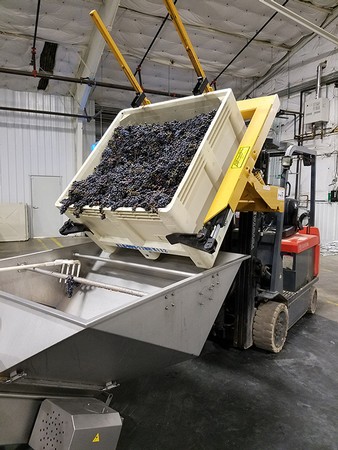 As we head into the gift giving season, think about gifting a WiSH Wine Club membership! Your gift recipient will receive 8 hand-picked bottles of fine wine, food pairings and wine notes, and much more. Shop for a WiSH Wine Club at www.wishvineyards.com/Wine-Club
In case you missed last month's article on our social media pages about how to create the perfect wine cellar in your home, the link is https://porch.com/advice/how-to-create-the-perfect-wine-cellar. The article covers what to consider when designing and building a wine cellar, how to maintain a wine cellar, and best practices for storing wine.
On our social media pages this month, we'll be featuring a news article that details a 20-year scientific study on the effect of drinking alcohol on cognition. The results are surprising! We're issuing a new road trip challenge, this time to Split Rock Lighthouse in Minnesota. The scenic lighthouse is perched atop a 130 foot cliff overlooking Lake Superior. We'll point you to a fascinating article about the implementation of robotic bartenders that is already happening in bars around the globe. Let us know what you think about it. Do you think it's something that will broadly and permanently transform the bartending industry? How do you feel about being served by a non-human?
Don't miss our Halloween sale beginning on October 30 and ending at midnight on October 31. Save 20% off WiSH wines and get free shipping! Watch for the promo code later this month on our Facebook, Instagram, and Twitter pages.
Happy Halloween!
Cheers!
Comments
Commenting has been turned off.