June 1, 2020 | WiSH Vineyards Blog | Your Friends at WiSH Vineyards
June Update from WiSH Vineyards
Possibly the most idyllic oceanfront spot in all of Southern California is the site of the Adamson House. It was constructed at a point where the Malibu Creek meets the Pacific Ocean. The site was originally inhabited by native Chumash Indians. The Rindge family acquired the land and built the Adamson House in 1929. The house contains most of the Rindge family's original furnishings and is now a museum that is open to the public. The house incorporates one-of-a-kind craftsmanship with Spanish and Moorish influences. Take a tour of it some day.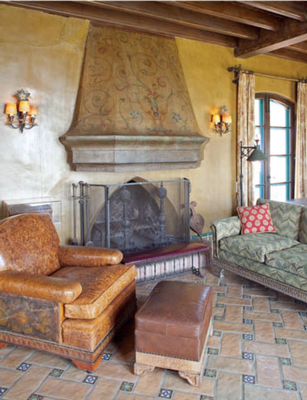 Meanwhile, in the WiSH Vineyard, we're expecting a big growth push on the berries this month, leading to the start of veraison - the color change of the grapes that signals ripening.
This month on our social media pages, we're featuring an elegant, origami-inspired wine bottle gift wrap idea that's perfect for the bride and groom on your list. Also, don't miss our 4th of July Sale. Look for a promo code later this month.
We hope you get to see some spectacular fireworks to celebrate America's Birthday. Don't forget Dad on Father's Day. Maybe he would enjoy the gift of a WiSH wine club!
Cheers!
Comments
Commenting has been turned off.