January 1, 2021 | WiSH Vineyards Blog | Your Friends at WiSH Vineyards
January Update from WiSH Vineyards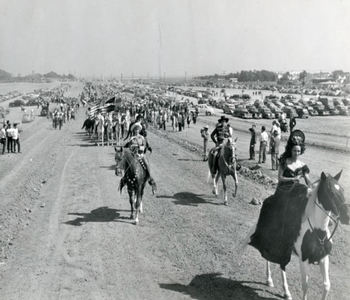 Malibu's coastal location and great climate make it an ideal location for outdoor events.
In 1947, the Malibu post of the American Legion sponsored a big parade to help fund the building of a new clubhouse. The Malibu Remuda, as it was called, celebrated Malibu's culture and heritage. The event featured over 900 horseback riders. The two-day event also included a "western bathing beauty" contest, a circus, aquatic races, and an air show. This photo shows the paraders traveling down what would shortly become the Pacific Coast Highway.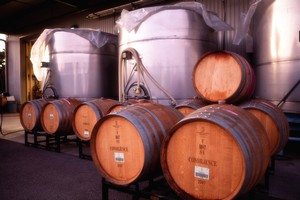 Here in the winery, our latest vintages of WiSH wines are aging at the precise temperature they need to bring out their flavors. The natural tannin preservative ingredient will continue to keep them flavorful for decades. Our WiSH wines vinify a little longer than most California wines... 24-28 months vs. 18 months for many other California vintners.
On our social media pages this month, we're introducing a Wish Vineyards Get Out and Hike Challenge to all our fans. We'll feature a new, exciting trail each month. It doesn't matter whether you hike our featured trail or hike a trail close to home. Just get out and hike! A glass of WiSH wine is a nice reward for conquering a trail. This month we'll also feature a deluxe wine essence kit that teaches you how to recognize the makings of wine. We'll point you to where you can purchase the kit.
Happy New Year!
Cheers!
*Malibu Remuda photo from the Malibu Historical Photograph Collection [digital resource], Pepperdine University Special Collections and University Archives

Comments
Commenting has been turned off.