January 17, 2017 | WiSH Vineyards Blog | Susan Hayes
Fine Wines From Sun-Kissed Grapes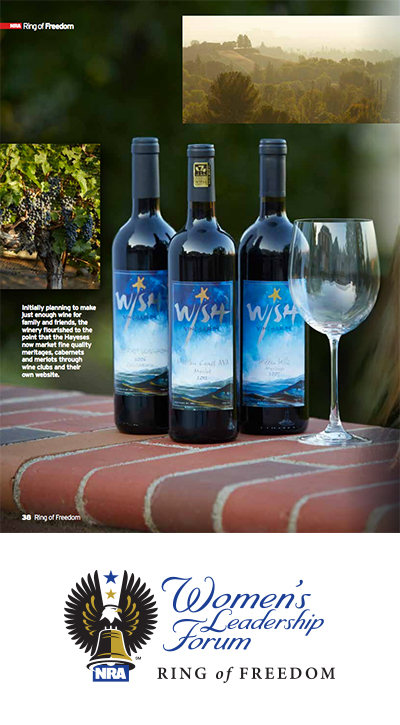 When the blistering summer days of California's Los Angeles County settle into evening shadows, Bill and Susan Hayes look out over their vineyard and wait for magic to happen.
The Calabasas, Calif., couple knows that soon, Pacific breezes will curl up through Malibu Canyon and cool the hillside slope that holds their treasure. The grapes they've chosen to grow thrive in this region of environmental contrast—sunlight as bright as any that shines on famed French vineyards, nights that allow ocean breezes to chase the heat and moderate the climate.
Together with a little drip-system irrigation, these climatic variables make for robust grapes. So robust in fact that the California duo, who had once planned to forgo additional landscaping, plant a small vineyard and maybe produce enough wine for friends and family, found themselves with a harvest fit for thousands of bottles.
Better yet, it was good wine, gold medal wine, the fruits of research that took the Hayeses to wineries in France to find the perfect grapes for their soil, their sun and their determination to get it right—another in a long string of testimonials to Susan's drive to achieve perfection.
People who know Susan understand that this California lady—a crack shot and expert angler—doubles as a world-class chef and graduate of the famed Le Cordon Bleu. She's also a certified sommelier from the Court of Master Sommeliers. As her vineyard expanded, Susan continued to learn more about wine and winemaking at the Culinary Institute of America in Napa, Calif.
So the "hobby vineyard" Susan says she first envisioned never really had a chance to remain of any small consequence. That's not the way life rolls around the Hayes household. If you make the effort, it had better be world-class. In this instance, the result has been WiSH Vineyards.
>> Above is an excerpt from Gary Lantz's article published in the latest edition of NRA Ring of Freedom magazine.
CLICK HERE to download the full article.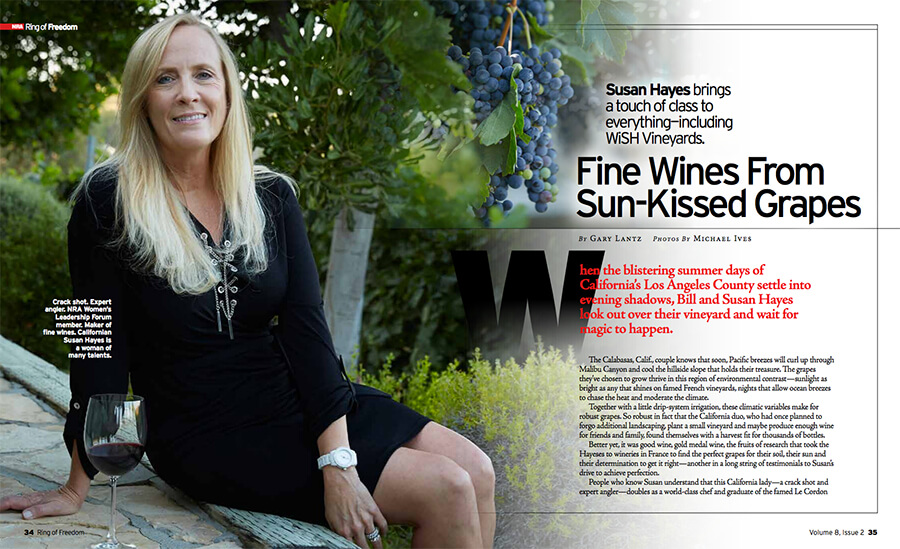 Comments
Commenting has been turned off.