August 1, 2019 | WiSH Vineyards Blog | Your Friends at WiSH Vineyards
August Update from WiSH Vineyards
Summer brings lots of fun things to do in and around Malibu like the Wheels & Waves car show hosted by Malibu's own Fireball Tim. The show takes place on August 18th and features a variety of classic, muscle, and custom vehicles.
Here at the vineyards, it's our busy bottling time. Later this month, we'll be posting some interesting videos of the bottling assembly line production process on our Facebook, T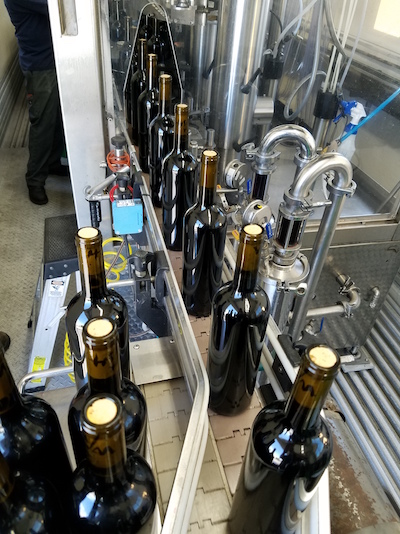 witter, and Instagram pages. It's quite amazing to see the bottles lumbering into single file on the assembly line in preparation for filling, and the WiSH wine corks being dropped into the bottle necks afterwards.
Some other things to look for on our social media pages this month... We'll be featuring a fun wine bottle opener that's in the shape of a handgun. Pull the trigger to open a wine bottle and then place it back in its "holster" for recharging! We'll show you what it looks like and where to get one.
August is a great month for a romantic picnic with a bottle of WiSH wine, so we included a suggestion to plan a surprise nighttime picnic for someone special in your life.
We also feature an interesting article about the 7 oldest wines in the world!
Our Labor Day sale begins August 28th, so look out for a special promo code on our Facebook, Twitter, and Instagram pages around that time.
Cheers!
Comments
Commenting has been turned off.