April 1, 2020 | WiSH Vineyards Blog | Your Friends at WiSH Vineyards
April Update from WiSH Vineyards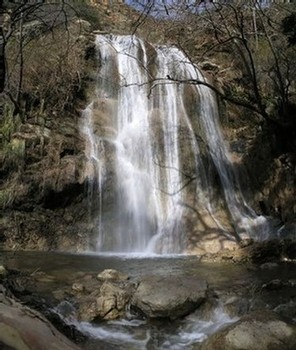 If you enjoy hiking, Malibu's Escondido Falls is an easy, 4-mile hike with a beautiful, three-tiered waterfall as a reward. The first mile of the trail takes you through the Malibu hills, and then you'll be in the foliage and crisscrossing several small creeks. Once you reach the cascading falls, you can hike to one or all three of the tiers. The top tier alone is 150 ft!
WiSH Vineyards is kicking off our Fifth Annual bottle phrase contest on our Facebook and Instagram pages this month. Submit the winning bottle phrase for our 2018 Meritage label and win a bottle of WiSH wine! Stay tuned to our social media pages for details about this upcoming contest.
Also on our social media pages this month, we'll be featuring a fascinating book about a highly controversial 1985 auction of wine allegedly owned by Thomas Jefferson. It's called "The Billionaire's Vinegar" by Benjamin Wallace. We'll show you where you can find a copy.
Look for a special WiSH Vineyards Easter promo code on our Facebook, Twitter, and Instagram pages on April 8th.
Happy Easter from WiSH Vineyards! Cheers!
Comments
Commenting has been turned off.